Easy Tiger
See the project on GitHub
Timeframe: 5 days
Project Description
Another of my UI Design projects at The Iron Yard was to redesign a local restaurant's current website. I was allowed to pick any restaurant I wanted to work on, and given the task of redesigning two pages. I chose Easy Tiger, a popular bake shop and beer garden located on 6th street in Austin. This was a really fun project to work on, because it not only gave me a chance to exercise some of the research methods I had just learned in class, but also an excuse to spend more time at a local eatery I love.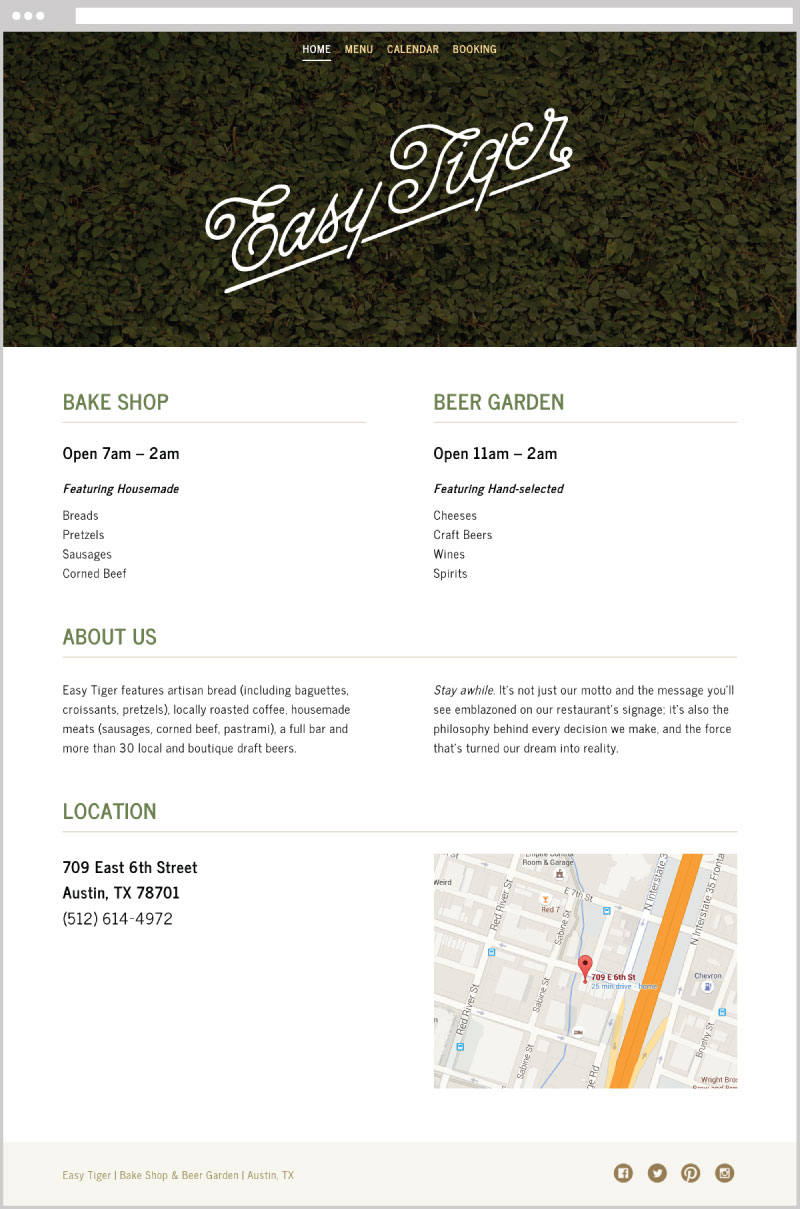 The Problem
The problem I see with Easy Tiger's current website is mainly that there's not much there. The site is very dark - small white text on a black background - and doesn't really relay a sense of what the place is like. The homepage is a giant image map with no selectable text, except for the address and phone number at the very bottom of the page, in tiny text that almost blends into the background. And the menu is a PDF.
None of this is really that bad. It's minimal, which is fine, and was probably made to be easy to update. If there are changes to the menu, all they have to do is upload a new PDF, not mess around with editing files in a content management system. Additionally, it could be that the site was made to look homemade. It kind of gives you the sense that this is a small place whose focus is their craft, not their marketing. Still, I thought the site could benefit from a redesign, to make it easier to find and use, and more representative of the atmosphere of the location, which I think is one of its best attributes.