PA DMV: UX Overhaul
Reimagining the Pennsylvania DMV website to be more user friendly.
Timeframe: 5 days
Project Description
This is a design test I completed as part of an interview process. I was asked to choose a website I considered to have a poor user experience and redesign it.
I chose the PA DMV site, because I think most people agree that DMV sites, and government sites in general, can be difficult to use.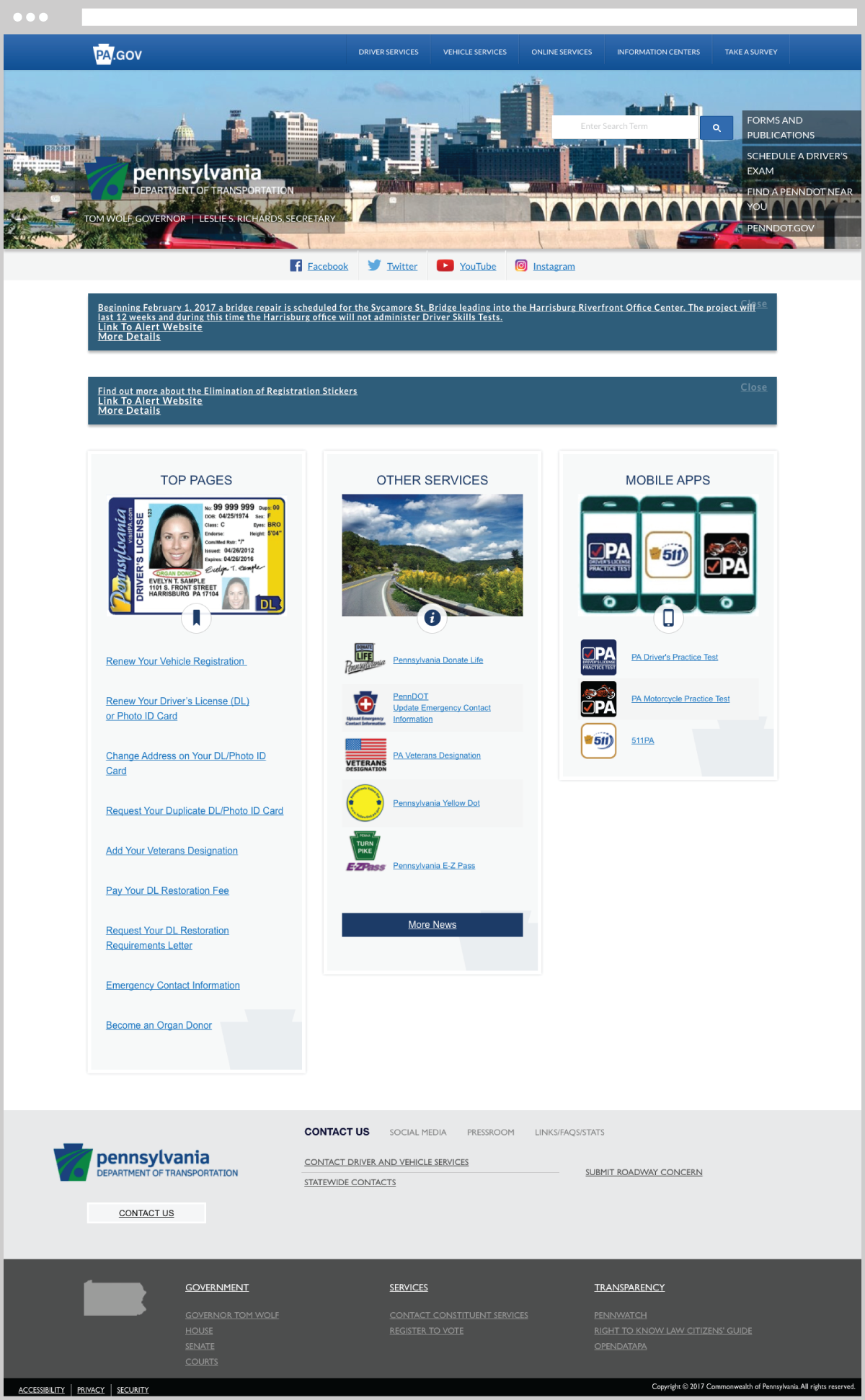 Problem
I started by spending a little time using the site. I googled the most common DMV tasks and tried to accomplish a handful of them on my own. Here are a few observations I made:
The first thing I noticed was there are a lot of links on the homepage. I'm guessing the purpose of this is to help people get to what they're looking for in one click, but it ends up looking very confusing because there are too many options.
I resized my browser to see if it was responsive and noticed that the hero section disappears on mobile.
If you hover over the navigation items, you get a dropdown with several options. If you click on one of these categories, you're taken to a page with basically no content, just a bunch of links to the items in the dropdown menu.
When you get to a page to perform a task like renewing your vehicle registration, you're met with a lot of text, as well as a big scary alert.
One of the challenges I faced with this assignment was that I wasn't presented with a problem to solve. So I needed to make one for myself.